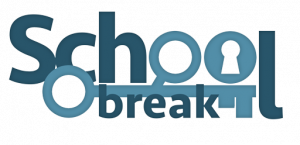 School Break (SB) project, funded by the Erasmus+ programme of the European Union, aims to explore the possibilities of school students learning through playing and designing escape room game type educational experiences.
This project makes the assumptions that collaborative problem-solving and design supports teamwork, communication skills, and creativity, while the playful and open-ended nature of the task, in a safe space supports measured risk-taking, creativity and innovation.
In its development, the UOC Research Group GAME, Faculty of Information and Communication Sciences in collaboration with The Gender and ICT research group developed the Escape Room "Gender & LGTBIQ+".
The learning objectives of this Escape Room are:
Construction of gender identity and digital skills in the digital society
Feminization of poverty & feminist economies.
Gender mainstreaming linked to sexual orientation & LGTBIQ+ movement
Gender stereotypes in the field of STEM professions 
To put it into practice they were developed some materials to guide in to the process: a Teacher Guide , Teacher Kit and Resources for Discussion. All these materials are available in Spanish. The target group for the Escape Room "Gender & LGTBIQ+". are children between 12 and 16 years old.