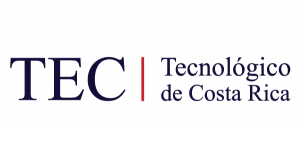 The Instituto Tecnológico de Costa Rica (ITCR), is a public institution of higher education. Since it was founded in 1971, ITCR became the country´s first and only technological university oriented to the modernization and improvement of the national productive sector and technology transfer for the transformation on the Costa Rican society.
As its vision, its main objective is to contribute for the building of a supportive, including and respectful society of the human rights and environment through the promotion of research and technological innovation, as well as an entrepreneur initiative. ITCR focuses on a variety of academic areas in Science and Technology that is, Engineering fields, Administration, and Technological Education.
Today, ITCR offers 25 undergraduate programs, 12 master degree programs, and a PhD in Natural Sciences. It has 12 accredited academic programs; 5 internationally accredited by the CEAB, 1 regionally accredited by the ACAAI, and 6 accredited by the SINAES (Costa Rican scheme). In addition, it counts with 10 research centers, 3 research programs. TEC has more than 10500 full-time undergraduate students, distributed in 2 Campuses and 2 Academic Centers (Main campus in Cartago, Regional Campus San Carlos in the Huetar North Region, Academic Center, downtown San José and Academic Center Limón in the Huetar Atlantic Region).
As an higher education institution seeking for better opportunities around the world, ITCR supports initiatives for Student Exchange programs (i.e. study abroad) and Faculty Exchange programs for joint research.
The International Office offers consulting and accompaniment to the Schools and Departments to facilitate the possibilities to carry out graduate studies, research internships, technical vi-sits, and others to strengthen the quality and excellency of our educational and administration body. Besides the fact that we have been able to establish ties (MoUs) with universities and research centers worldwide, whom are allowed to carry out academic projects.
As an autonomous institution of higher education, ITCR contributes to the growth of excellent educated professionals to critically and creative assume productive jobs. Besides generating the essential technology to utilize and transform the country's resources and forces; supporting to improve Costa Rica's society quality of living.
The ITCR account since 1998 with a Gender Equity Office whose main objective is:  Search for the equitable access between women and man within the science and technology by providing opportunities for training, research, consulting and service in the ITCR and the community in general
These objectives have promoted projects in the following areas: Mainstreaming the curriculum with the momentum of a code of good practices toward gender equality; Promote extension projects in: Technical training toward populations such as: young women, teenage mothers in risk status and sexual exploitation and indigenous women; Productive capacities in indigenous women and Competitions of mentoring to promote women's leadership in entrepreneurship and innovation.  Also, project in the internationalization of the gender in: first: Latin America with the project Equality with the alliance of 17 Latin American universities and 4 European; and second, with Benin-Africa, in the search for a standard for the momentum of endeavors of women.
Researchers