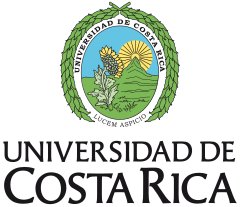 University of Costa Rica is an outstanding academic institution that has been ranked among the 500 best universities of the world and the 16 best in Latin America. Its origins date back to 1814 when the Casa de Enseñanza de Santo Tomás was founded.  In 1843, it became Universidad de Santo Tomás, which was closed due to political, economic, and academic reasons.  However, the Schools of Law, Agriculture, Fine Arts, and Pharmacy continued operating independently, thus maintaining the university´s endeavor.  Grounded on this legacy, University of Costa Rica was created in 1940 by Law of the Republic  as an autonomous institution of higher education, which means that it is independent in the exercise of its functions and has full legal capacity to acquire rights and obligations as well as to determine its own organization and government.
UCR is integrated by a community of faculty members, students and administrative staff devoted to teaching, research, social extension, study, artistic creation, dissemination of knowledge, and human, ethical and professional preparation of citizens.  The purpose of University of Costa Rica is to promote the transformations required by society in order to achieve universal welfare, social justice, comprehensive development, equality, and equity.  It encourages its members to take part in relevant issues of national interest in a creative and critical way, thus stimulating democratic participation and political pluralism.
During 2014, for instance, University of Costa Rica had 7,159 professors s, 4,157 administrative and technical staff and 39,249 students. It consists of forty-three schools attached to nine colleges (four colleges are not divided into schools), the General Education System, the Graduate Studies System, 16 interdisciplinary majors, and five regional campuses or branches with their own premises. The Campus of Golfito was created in 2005.
Research constitutes the central pillar of all academic activity at UCR and it is extraordinary diverse in nature, scope, and quantity.  The Vice- Rector's Office  for Research is responsible of supervising, coordinating and promoting high-level research, supports and mainly stimulates interdisciplinary and multidisciplinary projects and programs that are carried out in teaching departments more than 42 research centers and institutes, and 14 experimental stations and farms, including biological reserves. On a constant basis, University of Costa Rica conducts over 1,192 research projects, programs and activities developed by 1.262 researchers (male and female).
It also comprises the Graduate School (with 297 graduate programs), the system of  university libraries, and the publishing house, which prints hundreds of titles each year, along with university scientific journals, two of which are listed in Science Citation Index.
UCR contributes with 60% of scientific production in Central America and 70% of the research conducted in Costa Rica. It is focused on the internationalization of all its activities with a broad exchange and cooperative relationship with European and Latin American Universities, among others, through bilateral cooperative agreements and its participation in networks and multilateral projects.
Researchers