Live streaming on YouTube and Facebook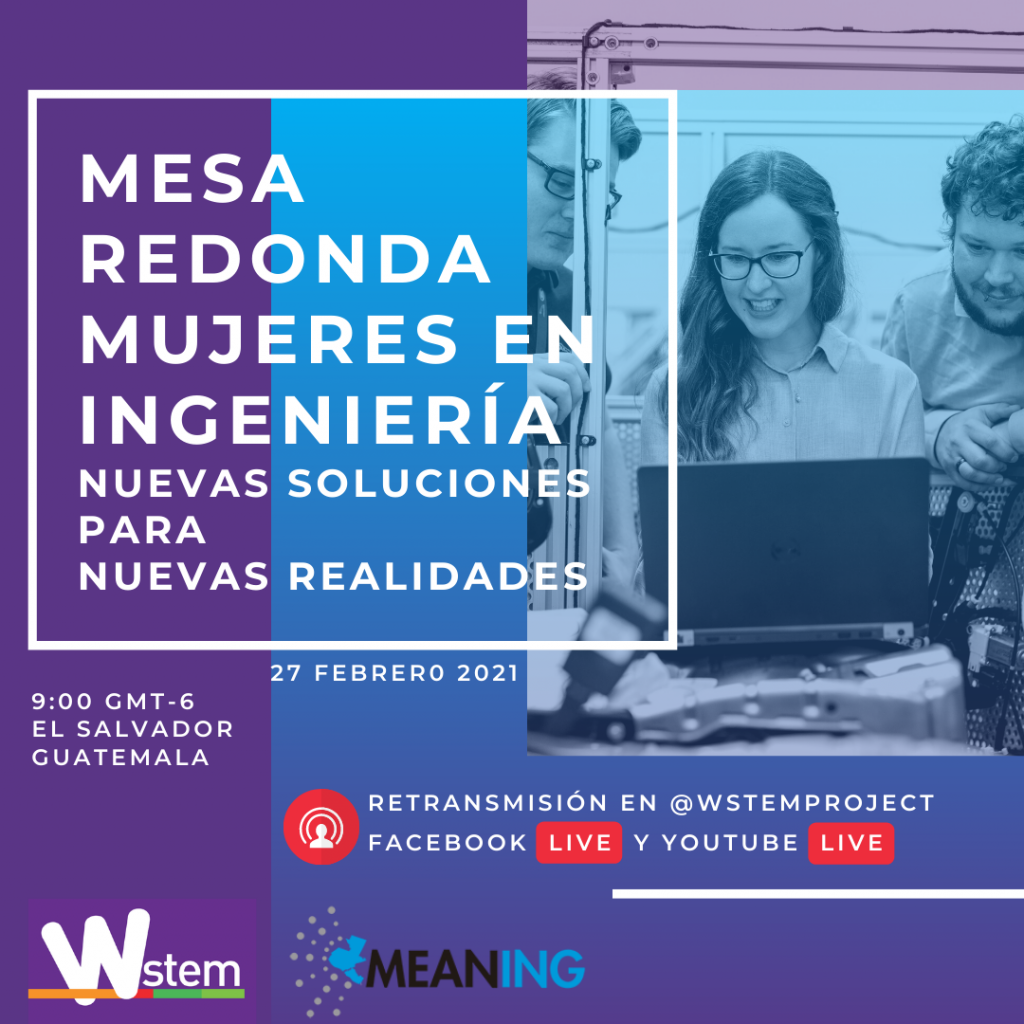 Online roundtable with the participation of women engineering students from El Salvador and Guatemala. Discover the different engineering careers that exist, the paths that will allow you to follow, and how you can contribute to new solutions for the new realities of companies and society.
The event is organized by the European projects MEANING and W-STEM and will be broadcast live on Facebook and Youtube. For high school and university students in Latin America, who will submit their questions online through Facebook and Youtube.
It begins at 9:00 (El Salvador, Guatemala, Costa Rica, Mexico),  10:00 (Colombia, Ecuador), 12:00 (Chile), 15:00 WEST (Irland, United Kingdom), 16:00 CET (Spain, Italy, Slovenia), 17:00 EEST (Finland)
Participants in the roundtable
María Saraí Morataya Amaya
Industrial Engineering, Universidad de El Salvador
Stephany Mareliza Rosales Curiales
Industrial Engineering, Universidad De San Carlos de Guatemala
Systems Engineering, Universidad Tecnológica de El Salvador
Engineering, Universidad Rafael Landívar de Guatemala