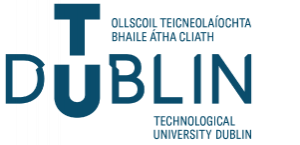 DIT is a large, comprehensive Higher Education Institution in Ireland. It is a teaching led and research informed institution which is ranked in the top 4% on universities globally and the top 100 universities under 50 years old.
DIT is committed to supporting the widening and diversification of participation in Higher Education, and does so by actively engaging with under-represented groups including students with disabilities, students from socio-economically disadvantaged backgrounds and mature students. DIT engages with potential applicants for its STEM discipline programmes through a variety of tailored events, include open days, Science festivals and a Computing Academy programme.
In recognition of the lack of gender diversity in some of its STEM programmes, DIT has taken steps to increase the involvement of women in technical disciplines, including through the organisation of women-specific recruitment and engagement events.
DIT has performed an analysis of female participation in Computer Science programmes in Ireland based on government data and has concluded that whereas programmes with "computer science" only branding have low levels of female intake, programmes that thematically address some aspect of the IT sector (e.g IT management, Green IT, digital media, globalisation) have higher female intakes. This has informed DIT's strategic approach to this discipline and has contributed to the development of themed, targeted, programmes with higher female participation (e.g. specifically international degrees).
DIT is an active participant in the Athena Swan initiative which was established to encourage and recognise commitment to advancing the careers of women in STEM employment in higher education and research.
DIT has been successful in the attraction of funding for activity in STEM engagement (e.g. Science Foundation Ireland SwitchOnSTEM programme, Higher Education Authority funded Computing Academy), curriculum review (e.g. EU funded Emersion project).
Researchers
Ciarán O'Leary
Michael Devereux
Liz Heffernan