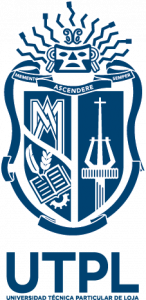 The Universidad Técnica Particular de Loja (UTPL) was founded by the Ecuadorian Marist Association on May 3rd, 1971, in response to the local need for a technical and humanist education supported by Christian precepts and values.
UTPL is an autonomous institution, with social and public purposes, empowered to impart teaching, carry out research with scientific and administrative freedom, and participate in the development plans of the country, to give, recognize and validate academic degrees and professional titles.
On June 30, 2008, the National Council for Accreditation of Higher Education in Ecuador (CONEA-Consejo Nacional de Evaluación y Acreditación), accredited the UTPL as a Universidad de Calidad (Quality University). This accreditation recognizes the university improvement programs that the institution includes as a part of its institutional management. Furthermore, it highlights the UTPL's scientific research and its links with the production sector through the different departments of the UTPL, these are academic and research units that are responsible for the creation (research programs and projects), transmission  of knowledge within a specific scientific discipline or sub-discipline and application, departments develops programs and projects in the field of technology transfer and outreach activities, establishing linkages with society that are preferably geared towards areas of local development and international collaboration.
The UTPL´s model is underpinned by practicums, conceived as a transversal axis of the university curriculum which revolves around three basic functions: teaching, research and consulting. Much of this is made in research incubators or Research, Technology Transfer and Consulting Centers, where teachers and students work on real projects.
The UTPL, is a pioneer for distance education in Ecuador and Latin America, now makes higher education possible for more than 32,000 students nationwide and worldwide in undergraduate, graduate and special programs. Currently offers 19 programs within the following academic areas: technical, administrative, socio-humanistic and biological; and 11 graduate programs at the Master´s Degree level.
In the UTPL there are 4 academic areas: Business Administration, Socio-Humanistic, Biological and Technical.
On the Technical Area offers the bellow careers:
Architecture
Art and Design
Electronics and Telecommunications
Geology and Mines
Civil Engineering
Information systems and Computation
The creation of enterprises based on innovation is the project currently driven by "Prendho". Prendho is based on:
Entrepreneurship teaching. A space for UTPL family to get involved in the entrepreneurship culture. 22 future professionals are currently developing the prototype of their business ideas.
Enterprises' incubators, which UTPL makes available for entrepreneurs so that their business ideas become, in a lapse of up to 3 years 'time, enterprises generating employment.
ELECTRICAL AND ELECTRONICS ENGINEERS (IEEE) – The UTPL branch of the Institute for Electrical and Electronics Engineers (IEEE) was formally inaugurated in October 2004 as a student group of the University. Its objective is to promote student leadership and motivate youth to become active agents of change.
Researchers