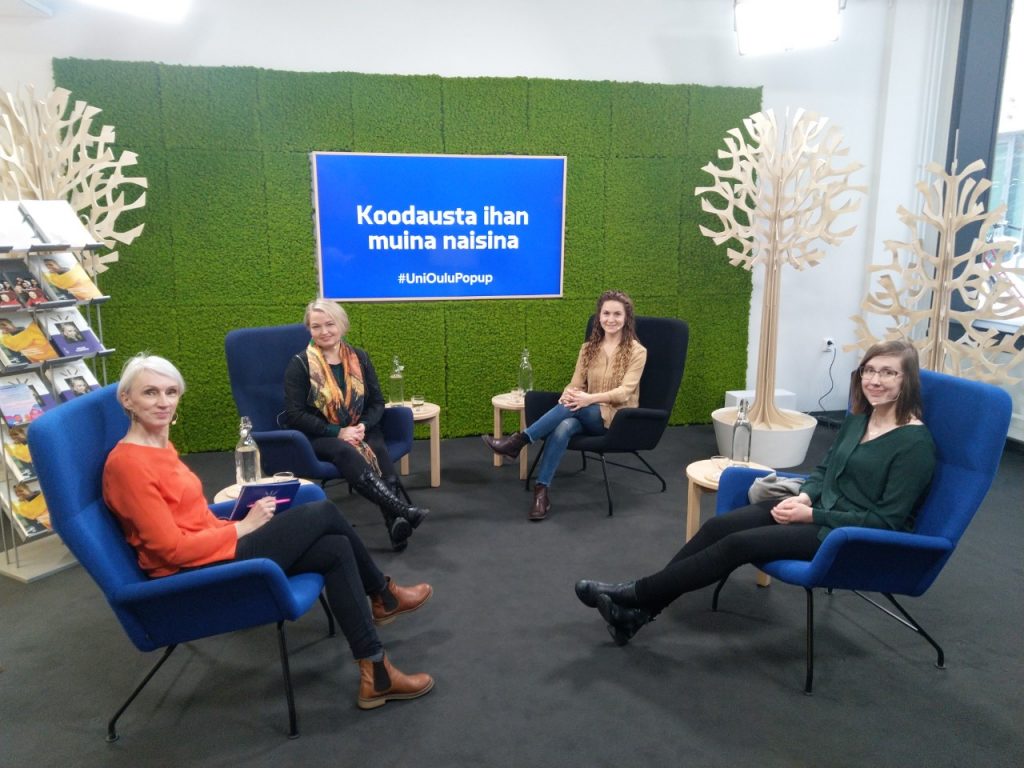 Finnish girls seem to be highly successful in science and mathematics but many of them don't end up working in the field. Technology is still often seen as masculine field, which requires more perspective and talent from women. The University of Oulu organized a live stream talk show on 24th of February. The participants were women with expertise in science and technology or who had done research on the career choices of upper secondary school students.
The women discussed how they had found their path. They also talked about how to get girls and women more excited about STEM as an attractive career choice. It was brought up that studying technology does not close doors but instead can open many different possibilities. Working in the field of technology can enable tackling major current issues such as climate change. The technology field was described by the participants as intriguing and they encouraged everyone who is even a little bit interested to truly consider the field as a career option.
The participants of the event from left to right (see the pic): host Anna-Maria Hietapelto, regional designer, dissertation researcher Satu Kaleva, Algorithm Design Engineer Julia Jyrkkä and process engineering student Annukka Heikkinen. Picture: Elina Mattila-Niemi.
The event took place at the university's pop-up space located in Oulu city centre. It is a space for science exhibitions and workshops as well as virtual broadcasts and programmes. The live streams talk shows that are broadcasted stem from science, education, and Oulu as a university city. The discussions are livestreamed and they can also be found from the University of Oulu Youtube Channel (mainly in Finnish).