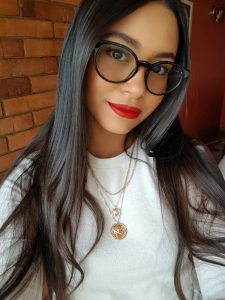 With the participation of Systems Engineer Karen Osorio, the event Women ICT with UNINORTE label was held on May 21. The guest is an IT consultant from a leading multinational company in professional services including auditing, tax, finance, accounting and business management consulting services, all with a strong technology and innovation component. The conversation was moderated by Lucy García, PhD. in Engineering Sciences, researcher at W-STEM Project and professor at the Systems Engineering Department of the Universidad del Norte.
The interview of Women ICT with UNINORTE label revolved around the role of women in ICT careers and especially about gender diversity in the sector. Engineer Karen expressed her opinion on the reasons that keep girls away from ICT careers as well as the importance of gender diversity in organizations. Karen told us about her experience as a student leader as well as the education she received from her parents, which influenced her career choice. The Osorio Salcedo family is a very special case because their two sisters also chose the career of Systems Engineering.
The guest also suggests being aware of emerging technology trends such as Data Analytics, Cloud Computing, Internet of Things and Artificial Intelligence. Finally, she invited the girls to dismantle the mistaken idea that women do not belong to careers in these areas and not to get carried away by stereotypes because when we actually inform ourselves these careers are as entertaining as they are important.