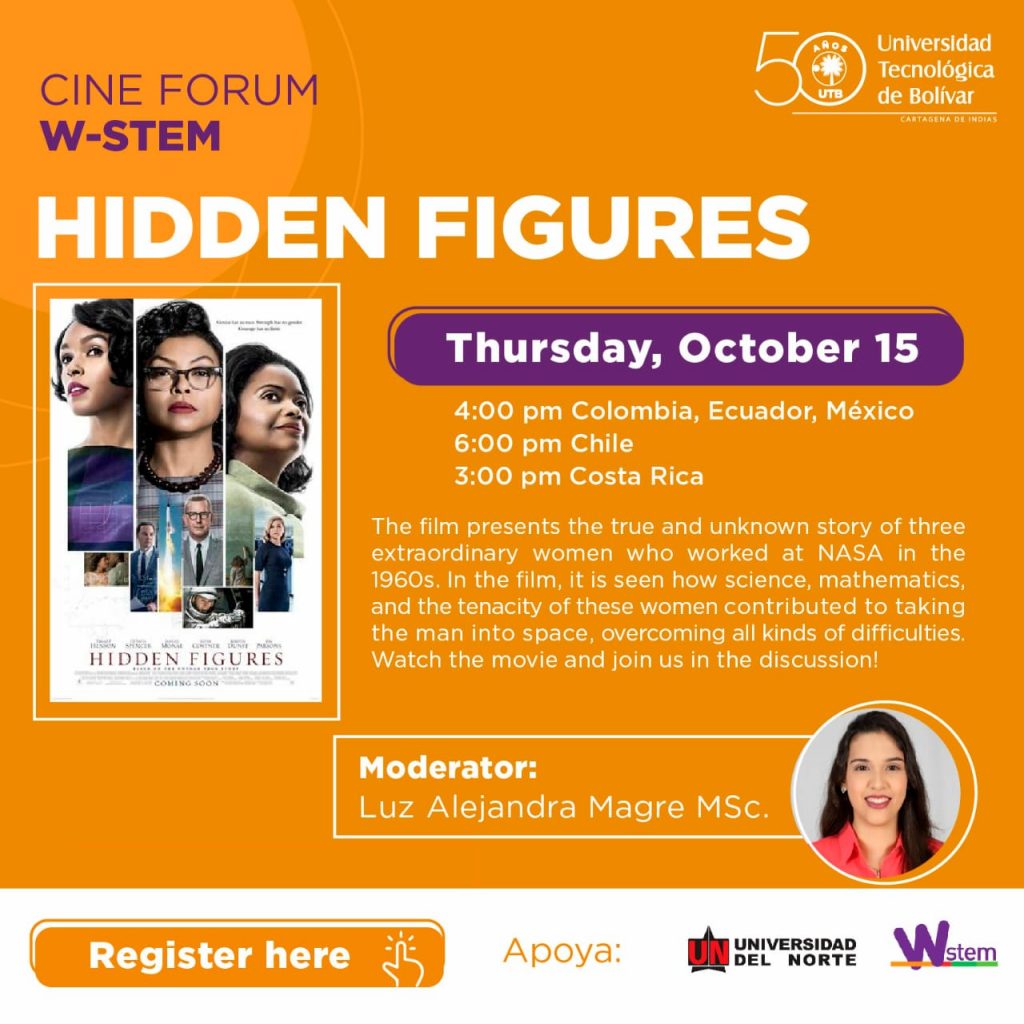 The film forum seeks to reflect on the role of women in science and engineering, based on the values and experiences of three African-American women who worked at NASA. The forum will be held in English and is aimed at high school students (10th and 11th grade in Colombia).
Students should watch the film in advance so that they can participate in the discussion. The film is available on Google Play, DirecTV and other platforms.
If you would like to participate, please register at: https://docs.google.com/forms/d/e/1FAIpQLSfKr8Vof6ZMyRMcBKoT60mpcN19gq4TZSvUox1ecBHz82e4qg/viewform.